– Kiara Schiemann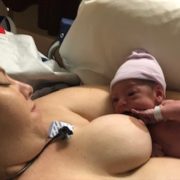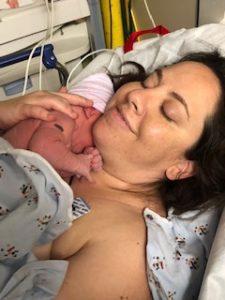 Shawn and I cant say enough about how wonderful Lauren is. this was our first, so we had a lot of questions. Lauren walked us patiently through the entire birthing process because we really didn't know what to expect. We were really grateful to have someone that could answer all of our questions.
When the time came, I had some prodromal labor (I didn't even know that was a thing) but she made sure to let me know she was totally available when the time came. When I went into labor she helped me reposition the baby so my contractions would move along a little faster and they went from 10-5 minutes. She came over and walked with me so I could try and progress, she made sure I was comfortable and reassured Shawn along the way.
I went to the hospital at almost 4cm, and throughout my very difficult labor and delivery Lauren was there reassuring me the whole time. After many hours when it was clear I'd need a c-section (unfortunately) she made sure that I knew that I had done everything in my power to avoid it.
Shawn and my family were very impressed with her demeanor and knowledge and we were so grateful to have her be apart of our journey.
Postpartum she made sure to check in on Shawn and I frequently and brought us an amazing home cooked meal. I really cant say enough about Lauren and how wonderful she is. ♡♡
-Sarah Coffin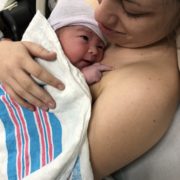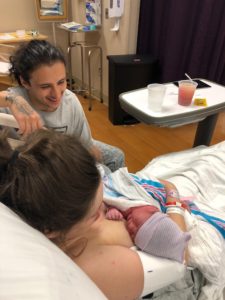 Lauren was an asset to have by my side during my pregnancy, labor/delivery, and postpartum recovery. She is a kind and genuine person that was helpful from beginning to finish. She educated my partner and I thoroughly on the possible interventions that could happen during labor and delivery, which made us feel more prepared. During my pregnancy she was quick to respond to any questions or concerns I had.
I ended up having to have a labor induction. On short notice, Lauren was able to come support me. During times I panicked from the pain, she was able to help tremendously by coaching me through contraction. She not only supported me, however my partner as well. During times he felt clueless, or when he needed to rest, she was able to relieve him. This helped to keep him and I both rested and comfortable.
She coached me through pushing, helping to keep me calm, and was there to the end. Without her I would not have felt nearly as supported as I did.
Lauren was the best support and coach we could have asked for. She was our fairy godmother!
-Brittany Robinson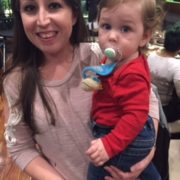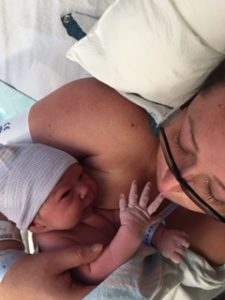 "Lauren was amazing through my pregnancy, she helped me pick the right birthing plan for me and guided me through the labor.  I couldn't have done it without her.
As a first time mom she really helped me understanding the birthing process. I was induced and she helped me feel well informed about the procedures involved with the induction. It was a long process, and at times I felt discouraged but she was right there to encourage be that I was doing a great job. My husband wasn't able to be present for the birth so Lauren's support was truly invaluable to me. I ended up with the vaginal birth I wanted and she even held the phone so my husband could be on speaker while our son was born! Lauren's sensitivity and depth of knowledge about birth made her an excellent choice as a doula for my family."
-Andrea Vergara and Ramsey Webb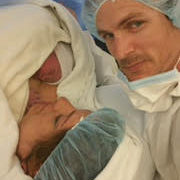 "My husband and I just had our first baby. We are so grateful that we found Lauren to be our doula. She was very supportive during the pregnancy, labor, and postpartum times. Given that this was our first pregnancy we had very little knowledge of what to expect both physically and emotionally. Lauren helped us through the whole process. She was instrumental in helping us understand common practices and procedures given that I had a uterine abnormality and my baby was breech, we knew that we might end up with a cesarean. She helped us create a birth plan for both vaginal and cesarean birth.
When I went into labor and my baby still hadn't turned, she helped us adjust to the fact that we would definitely be having a cesarean, and stay positive and calm, and ask for what I wanted in the OR. We were able to do delayed cord clamping and skin to skin just like we wanted. Her relaxation techniques and support helped both my husband and I get through the labor process. She was also so supportive after we had the baby. She helped with breastfeeding and was there when I needed to cry and vent when my baby struggled to latch. She encouraged me to keep at it and stayed as long as I needed her to. Being first time parents can be hard in the beginning. She gave great advice about dealing with the emotional swings of postpartum and calming a new baby. We cannot say thank you enough to Lauren for being such a great support through our pregnancy."
Sign up to get my tips on having the birth you want!